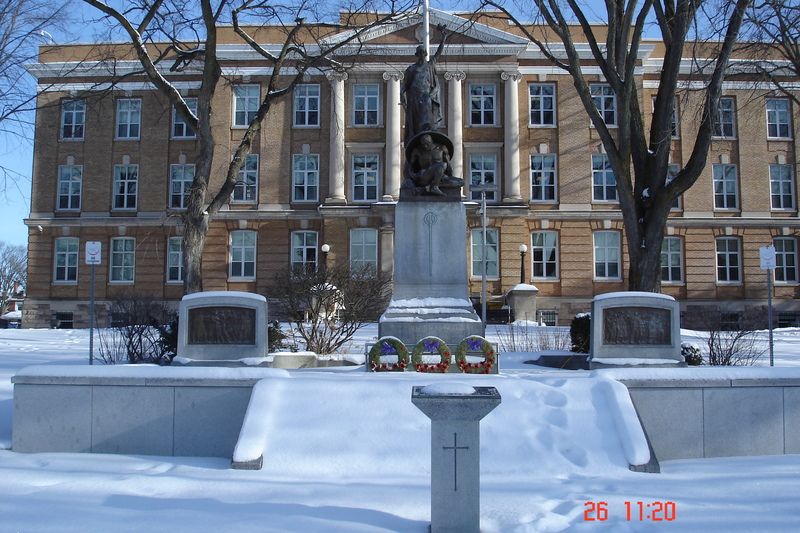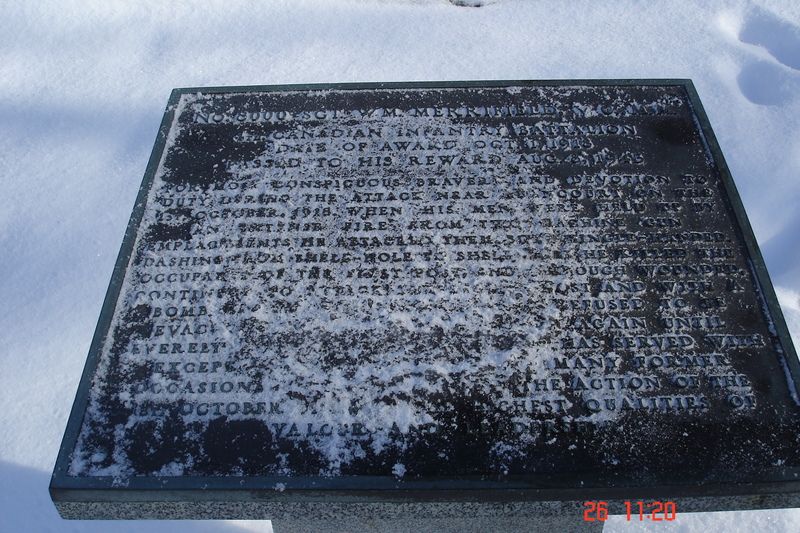 ABOVE: The memorial that stands in front of the stairs (to William Merrifield) is more recent than the rest of the memorial. It gives his death date, so it must date from sometime after 1943.
ABOVE: The Kipling poem.
"From little towns in a far land we came
To save our honour and a world aflame
By little towns in a far land we sleep
And trust those things we won to you to keep."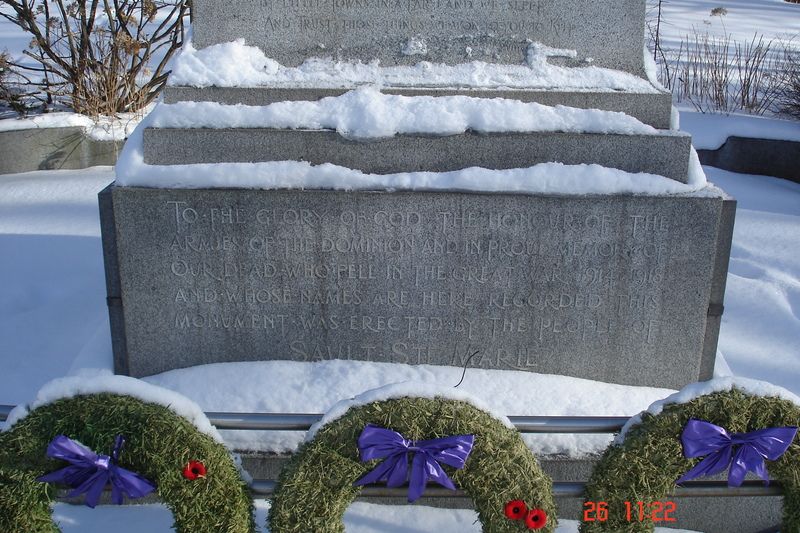 BELOW: While the main body of the cenotaph bears the names of World War One soldiers, the names of World War Two soldiers were added to the base. And also, the names of Korean war soldiers, as well as two who lost their lives in recent years in Afghanistan.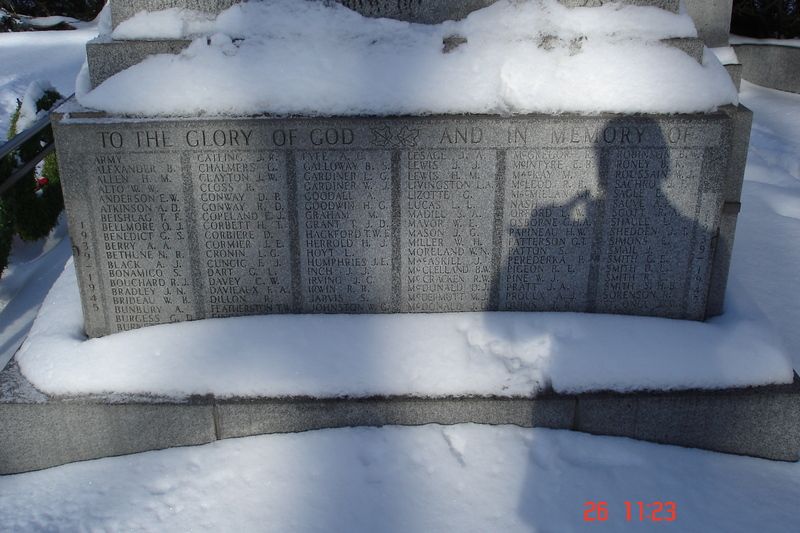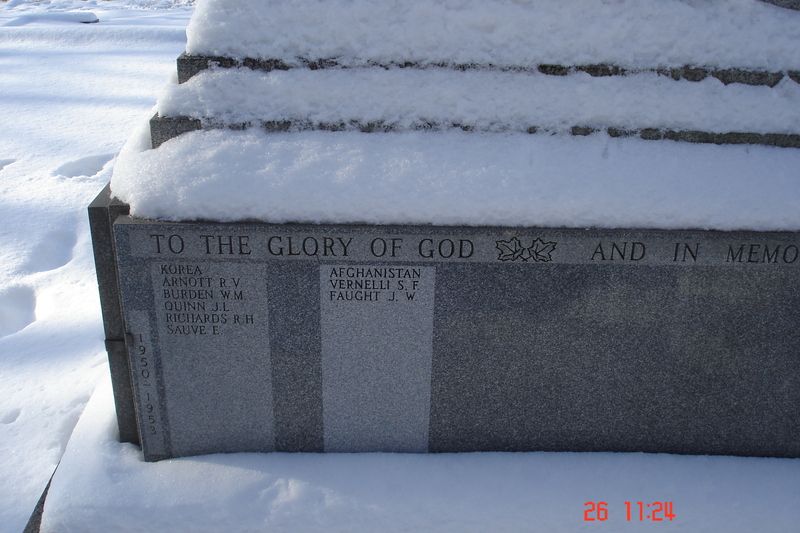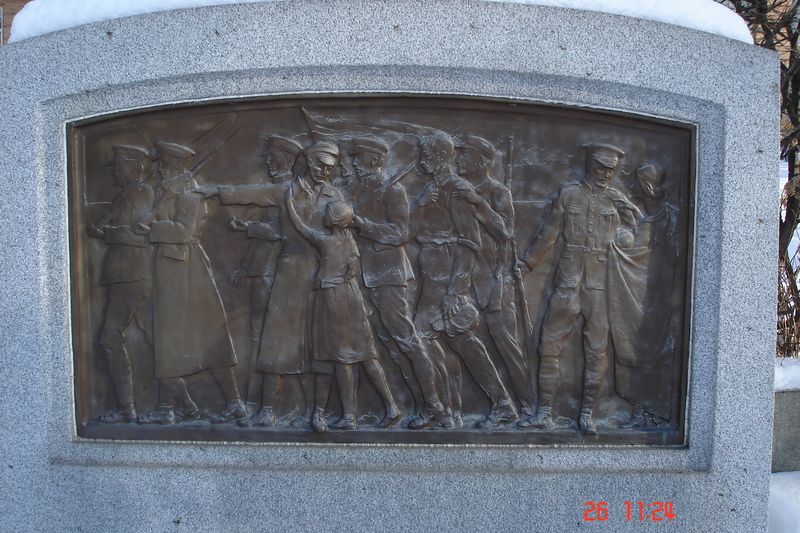 -- Bruce
This week, in "Historical Memory," we are focusing on commemoration. Thursday's class will centre on commemoration of World War One. So, this morning, while downtown, I decided to take some pictures of our local cenotaph in front of the courthouse. Unveiled in 1924, it was designed by sculptor Alfred Howell (who also was repsonsible for war memorials in Saint John, New Brunswick, as well as Guelph and Pembroke here in Ontario), and featured a four-line poem by Rudyard Kipling, especially commissioned for this monument.