Let's begin with pictures from the Parliament Hill. First, some obligatory shots of the
Peace Tower
: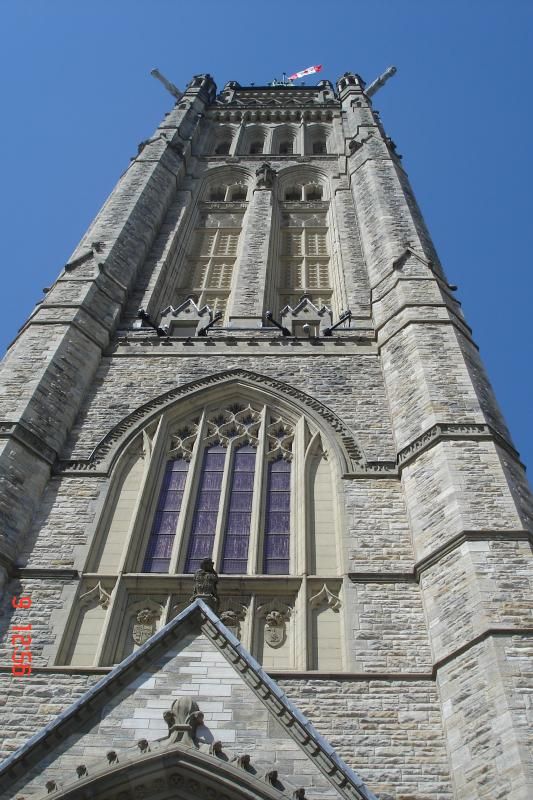 BELOW: I took the following pictures from the observational gallery at the top of the Peace Tower (well, right below the clock, actually). It was April 9, and as you can see, the river was still iced over. First, here's the roof of the parliamentary library -- the only surviving part of the original parliament building. (The rest of it burned down in 1917, and was rebuilt shortly thereafter.)
BELOW: The building that looks like a glass wedding cake is the National Art Gallery.
BELOW: Looking across the Ottawa River to Gatineau, Quebec (formerly known as "Hull").
BELOW: Looking up at the clock face...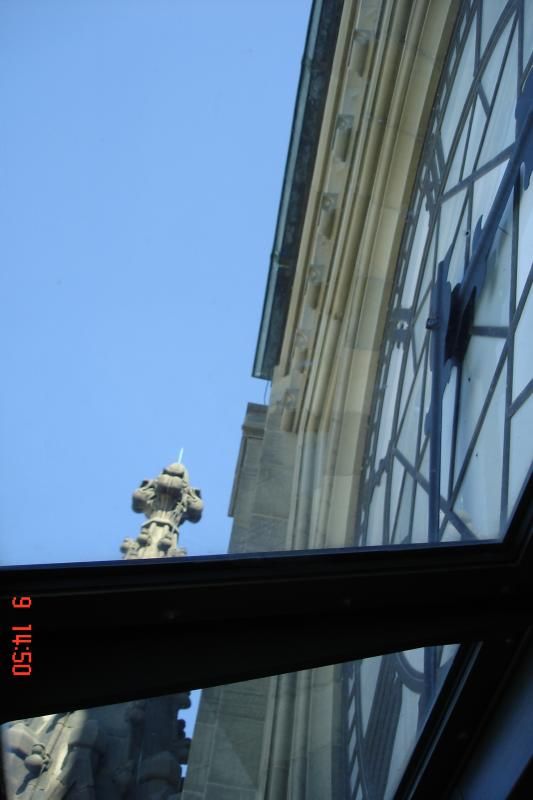 BELOW: The front yard of Parliament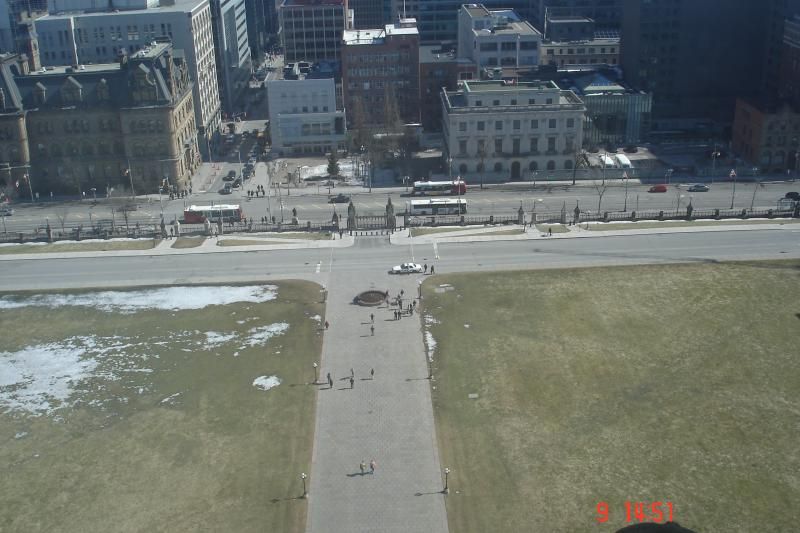 BELOW: Several shots I took inside the base of the Peace Tower, which is a World War One memorial. (Not surprising considering when it was built.)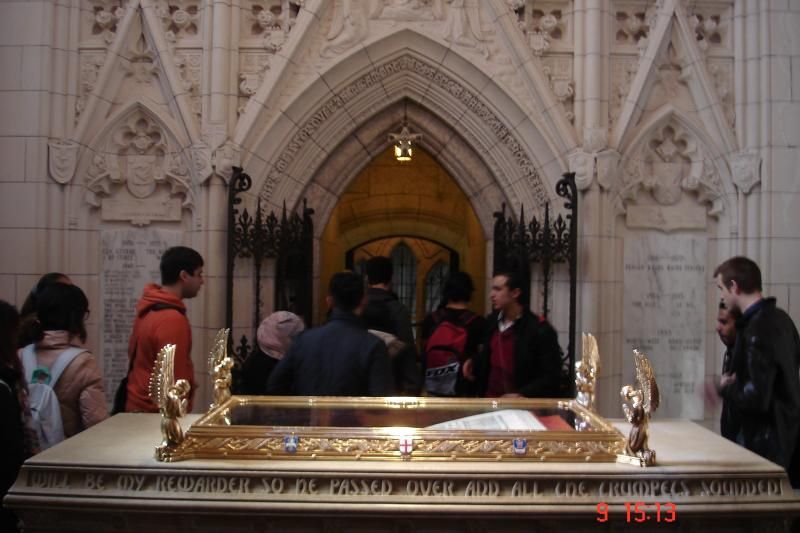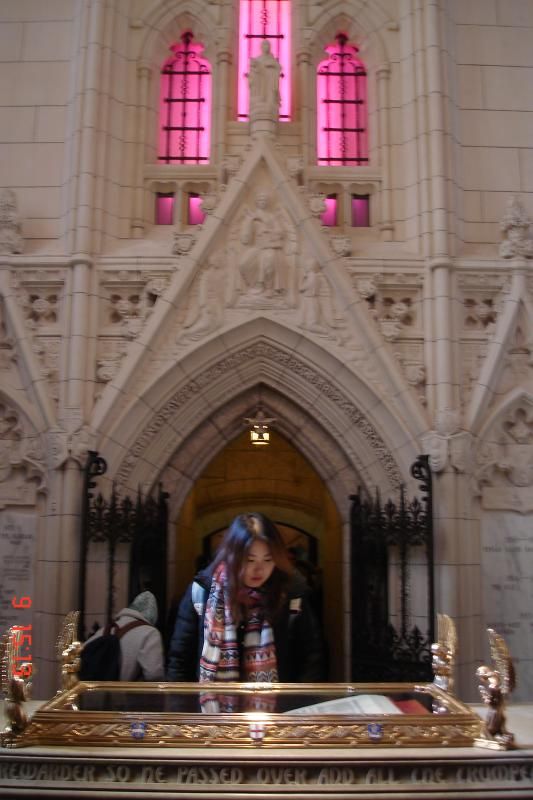 BELOW: The Centennial Flame (lit in 1967 by Prime Minister Lester Pearson, if I recall correctly) in front of the Parliament buildings.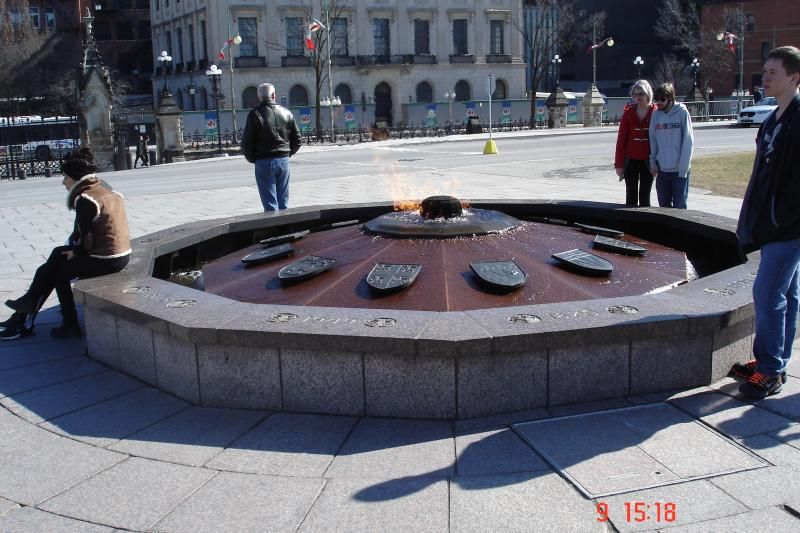 BELOW: Centre block. About an hour before I took this shot, we were in the viewers' gallery of the House of Commons, watching Question Period. (More precisely, watching Stephen Harper give non-answers to the Leader of the Opposition.)
BELOW: Looking down the road from Parliament. The fancy hotel you see yonder is the Chateau Laurier -- built as a railway hotel (Grand Trunk Railway, I think) around the turn of the century.
BELOW: I'd call this an "obligatory" selfie, but who am I kidding? I
wanted
to take a selfie...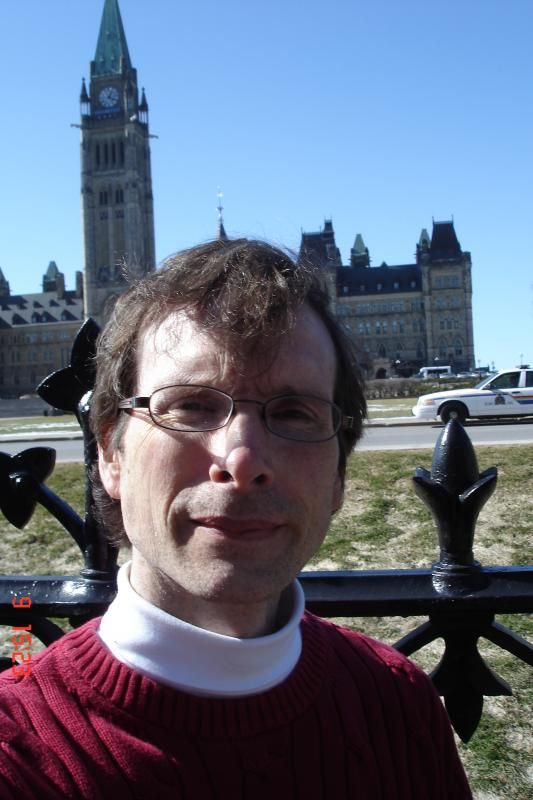 BELOW: A view of the Chateau Laurier, taken from across the river. Actually, I took this shot -- and the one that follows -- from a position between the two wings of the Museum of Civilization in Gatineau, Quebec...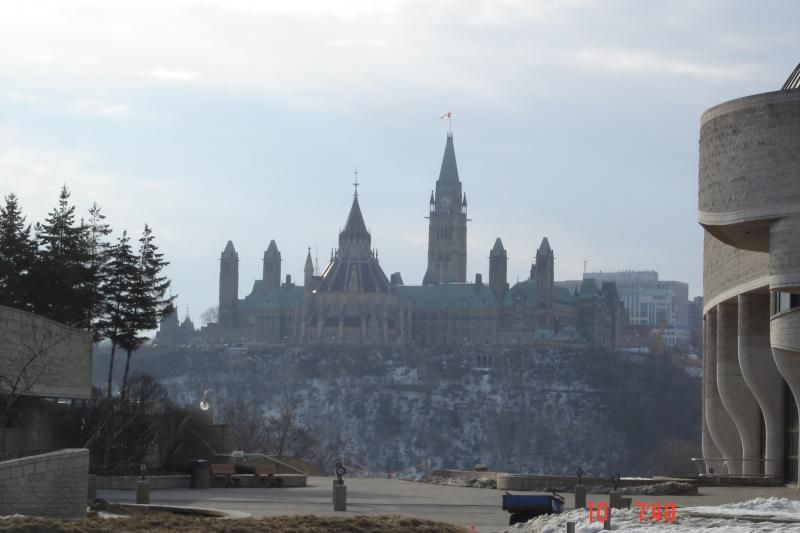 BELOW: Shots I took from along the Ottawa River -- on the Gatineau side. (We were staying in a hotel in Gatineau, right across the street from the Museum of Civilization.)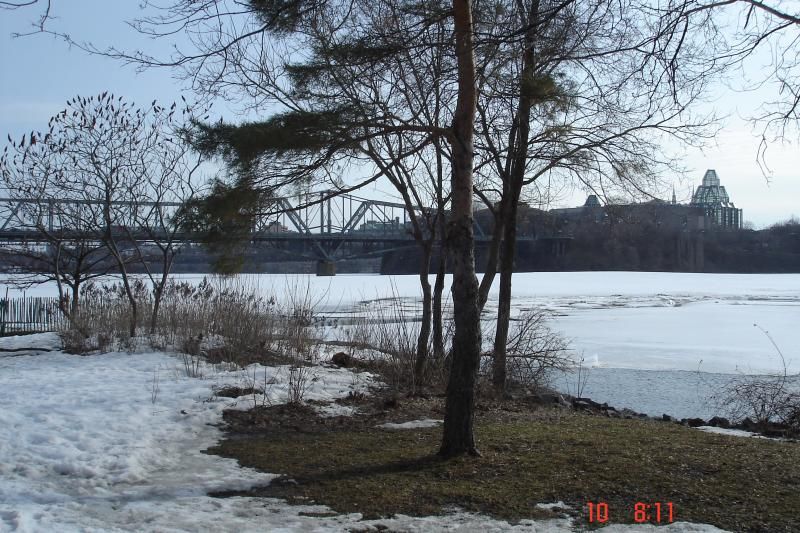 BELOW: Shots of the Museum of Civilization, in Gatineau, Quebec.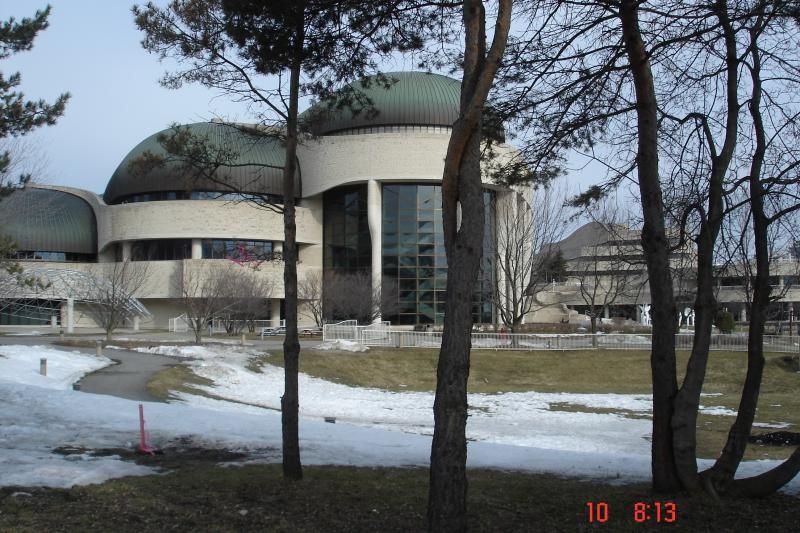 BELOW: In the late 1950s, the federal government established bunkers so that government could operate in the event of a nuclear attack. The largest of these bunkers was located at Canadian Forces Base Carp, about thirty minutes outside of Ottawa. It has become known as the "Diefenbunker," after Prime Minister John Diefenbaker. The base was mothballed some time ago, and is now operated as a museum to Cold War Canada. The first photo is of the blast tunnel...
BELOW: Good advice?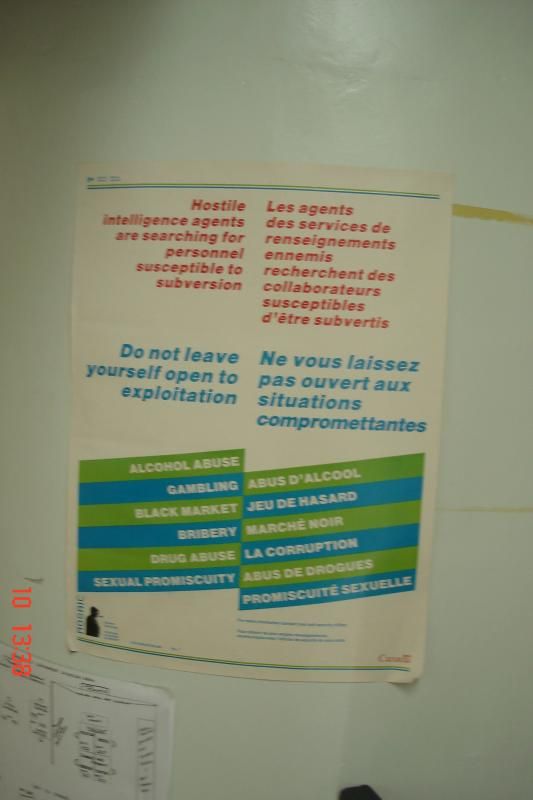 BELOW: The Prime Minister's suite in the Diefenbunker. Thankfully, circumstances never warranted its use.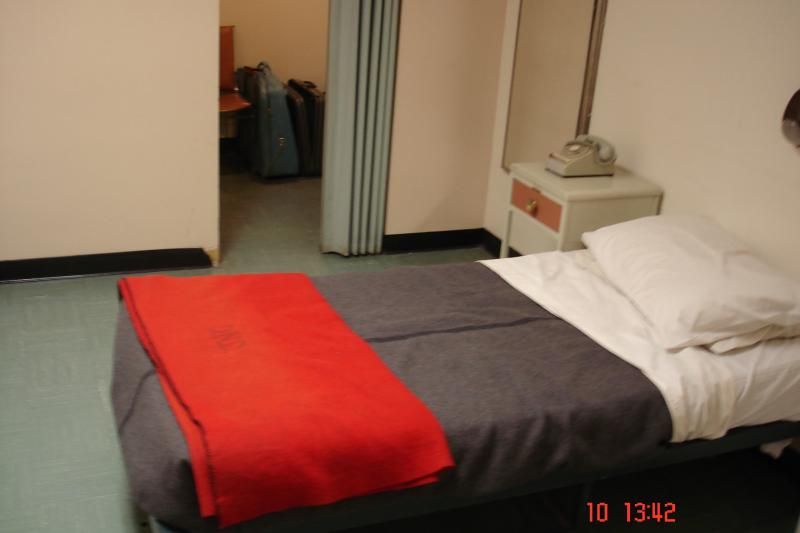 BELOW: The broadcasting booth for the CBC in the event of nuclear attack...
And that's how I spent a part of my April vacation. :)
Cheers,
Bruce
Two months ago, I visited Ottawa. This field trip was a part of the course I taught in April. We visited the Museum of Civilization, the House of Commons, the Canadian War Museum, and (on our way out of town), the "Diefenbunker" in Carp, Ontario. (I also visited with a few of my Ottawa friends -- none of whom appear in the following pictures.)